Please see information below regarding our outlets that are currently open.
Delight in an all-you-can-eat feast of world cuisines for breakfast, lunch, and dinner. The casual and fun atmosphere makes it a great venue for a family dining experience with enjoyable food for everyone.
Location: Lower Lobby
Breakfast: 7:00am – 10:00am (Daily)
Lunch: 12:00pm – 2:00pm (Daily)
Dinner: 6:00pm – 9:00pm (Daily)
Dress Code: Casual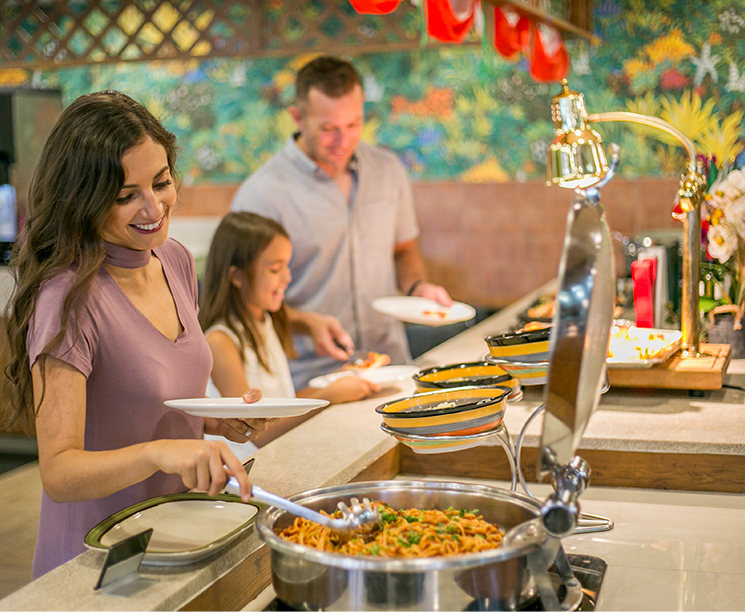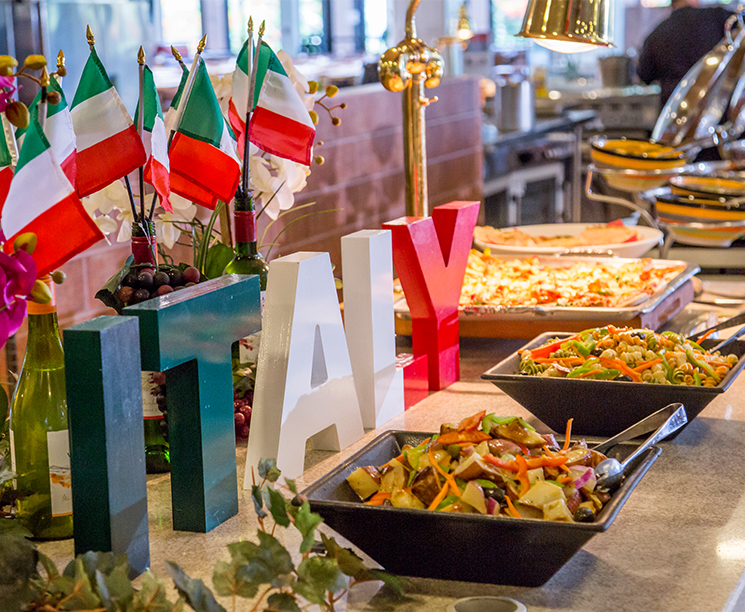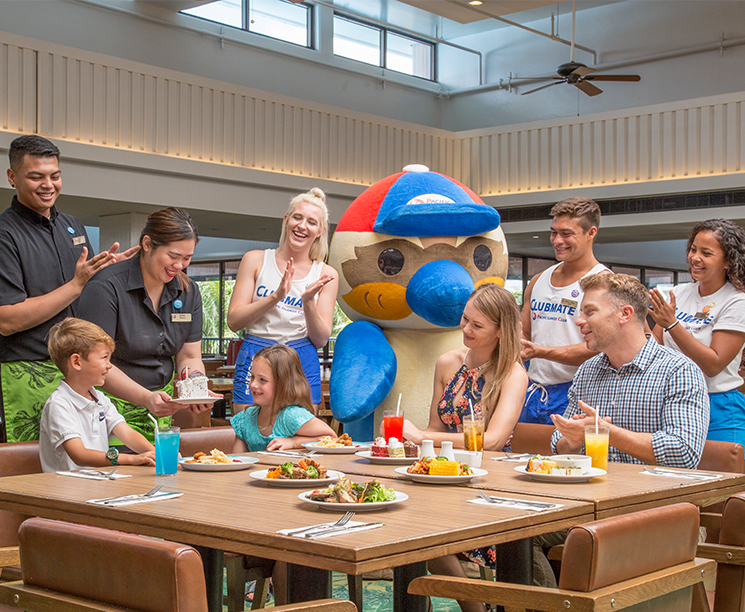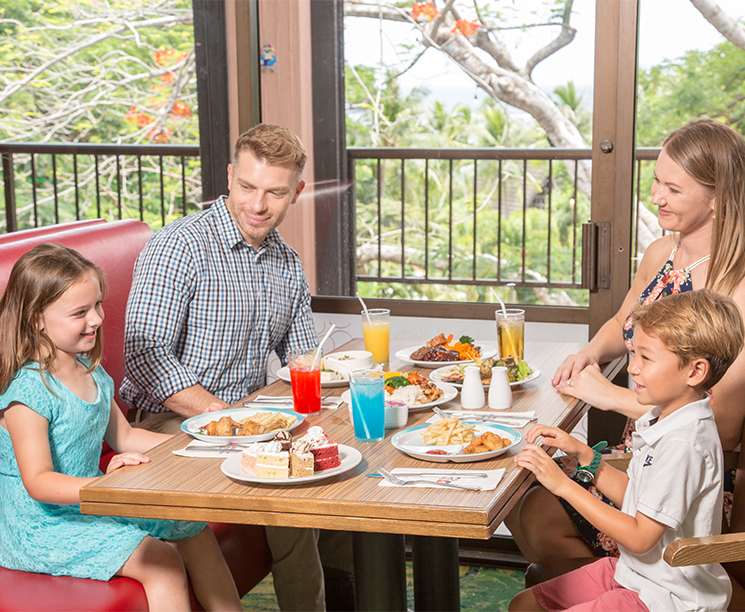 Enjoy delicious traditional Japanese food with a beautiful view of the gardens surrounding the waterpark.
Location: Ground Floor of the Royal Tower
Dinner: 6:00pm – 9:00pm (Daily)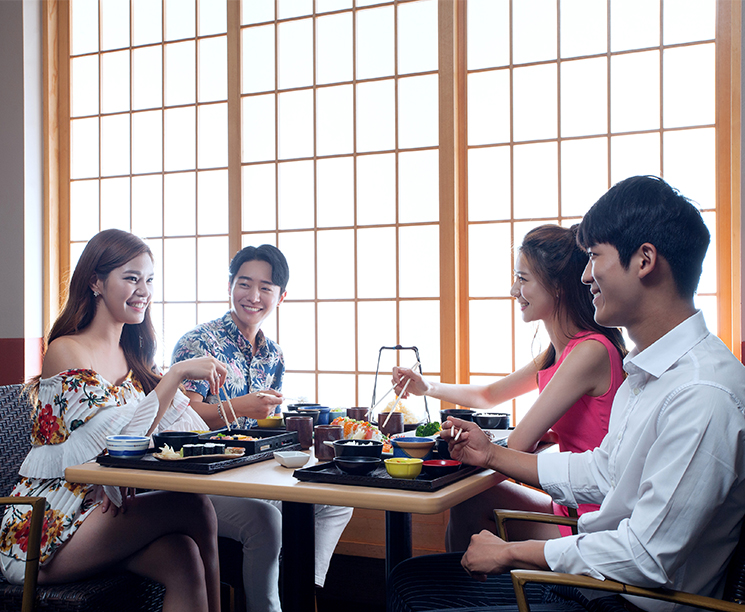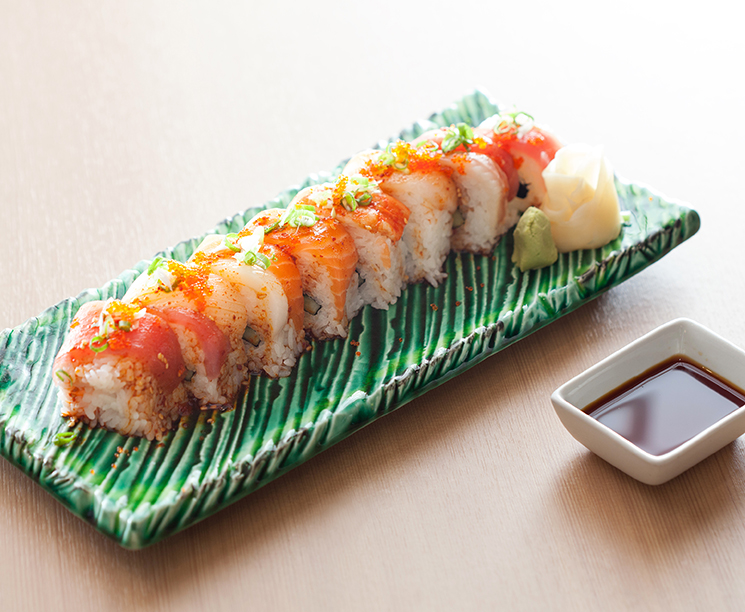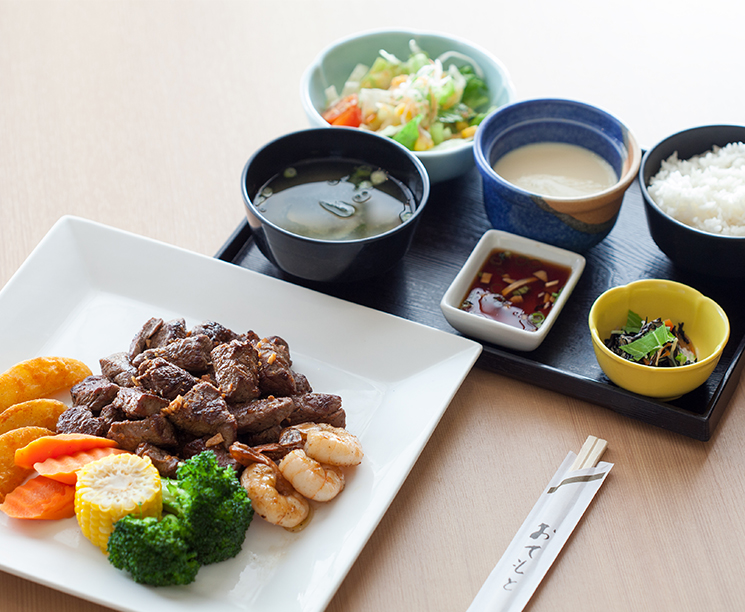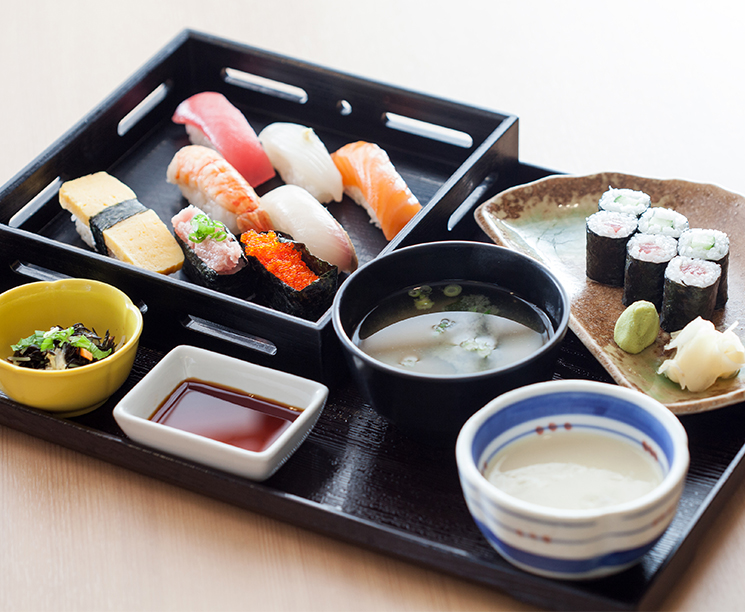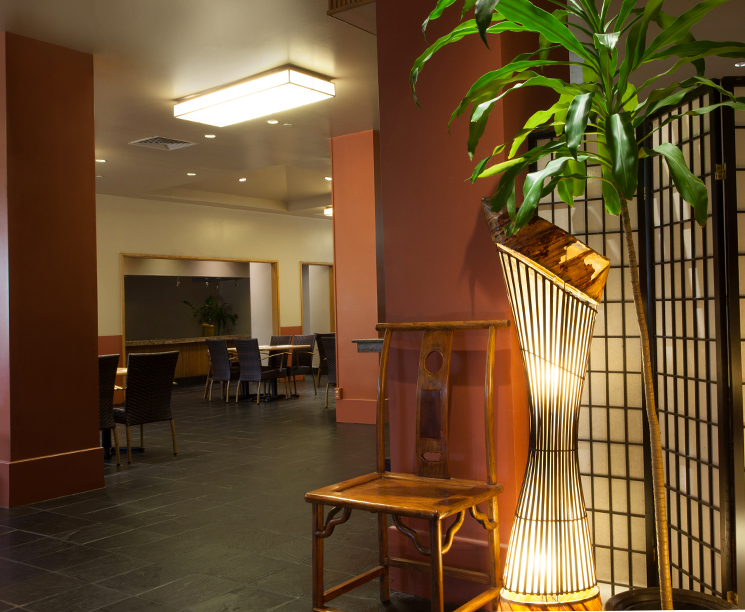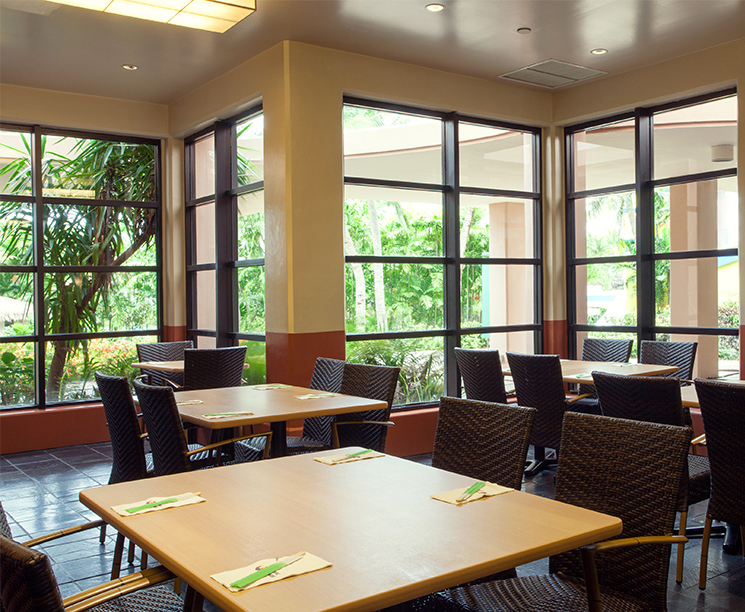 Dine at the largest ramen house in Guam. The ramen house serves authentic Japanese ramen with noodles all the way from Hokkaido, Japan. This casual dining venue also serves Asian side dishes to include fried rice, karaage, and gyoza.
Location: Lobby
Lunch & Dinner: 11:00am – 8:00pm (Daily)
Dress Code: Casual
Cuisine: Japanese Ramen, Chahan, Karaage, Gyoza, and more.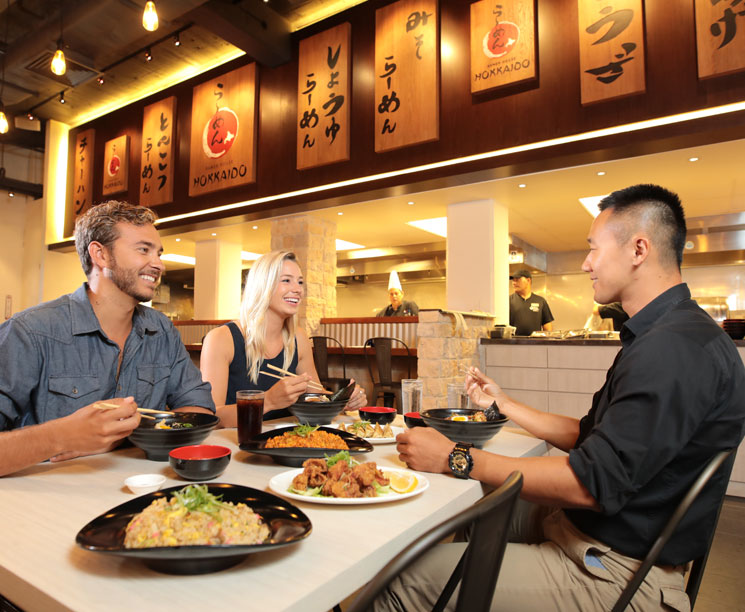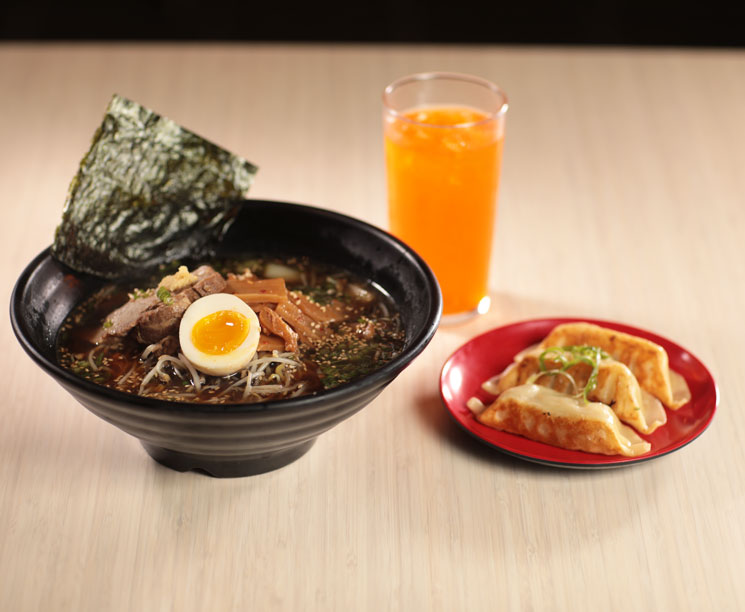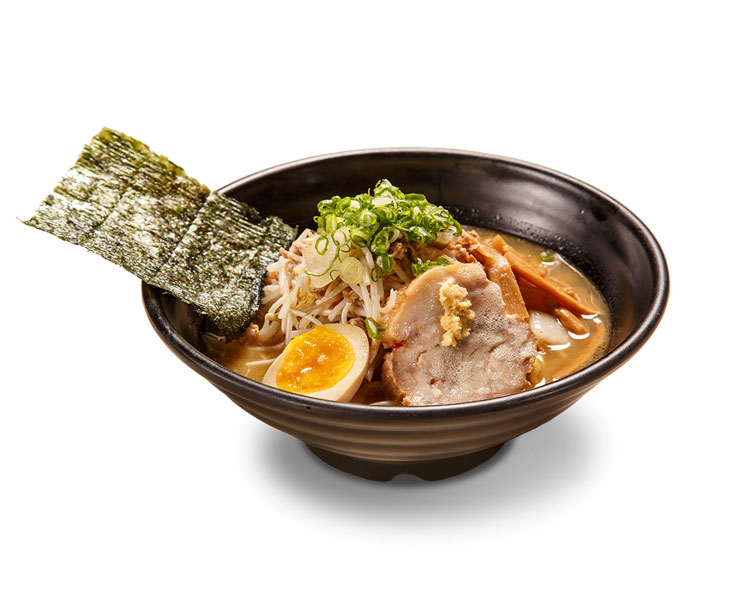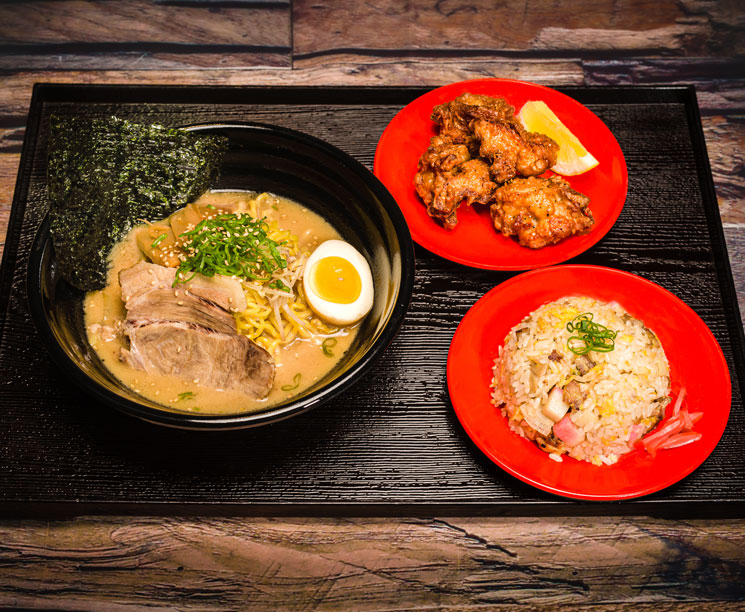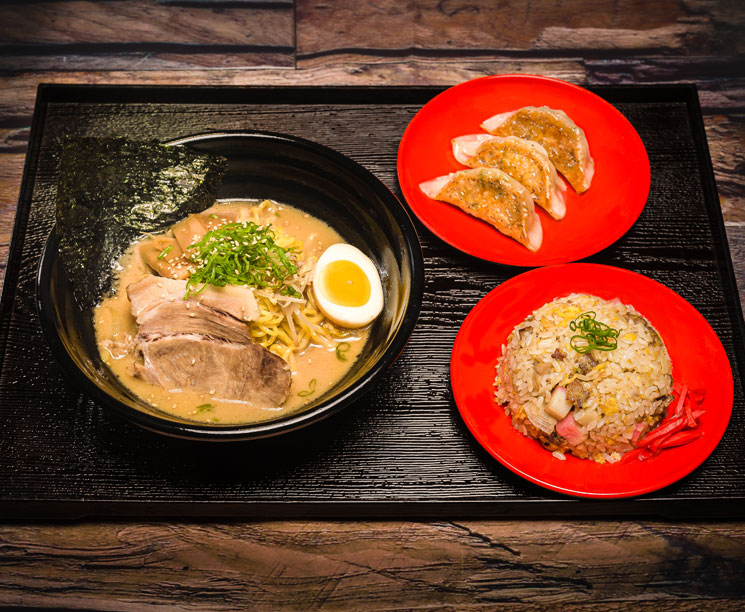 Enjoy pizza, burgers, and hot dogs at Siheky's Snack Shack. This is the perfect place to enjoy a quick and delectable meal while in the Waterpark. Kids can enjoy their very own Siheky Kids Meal!
Location: Waterpark
Open: 11:00am – 5:00pm (Monday to Thursday)
10:00am – 6:00pm (Friday to Sunday)
Cuisine: American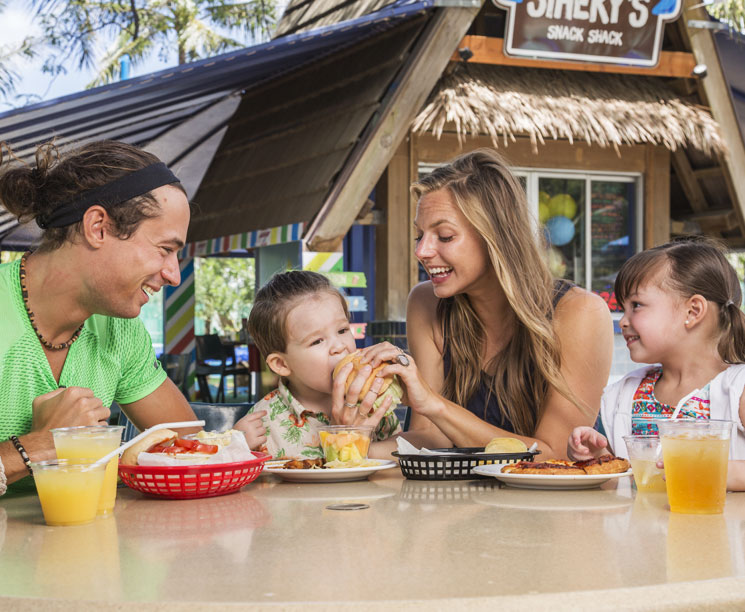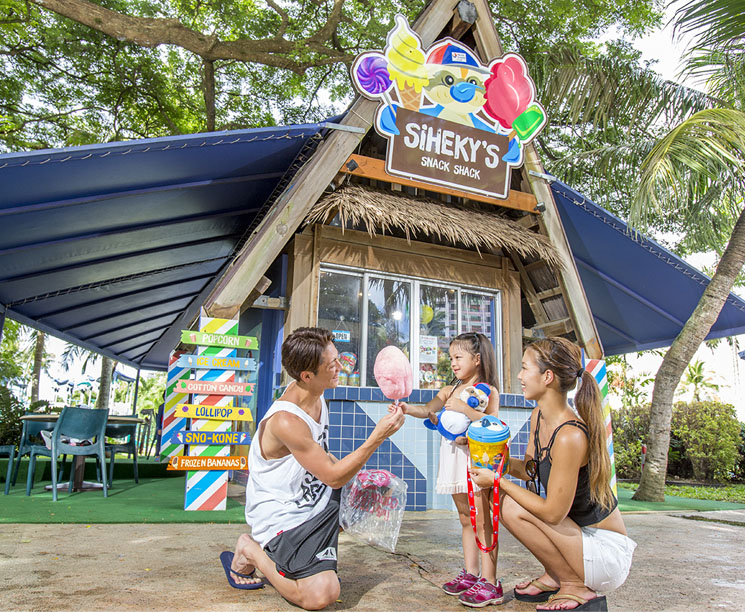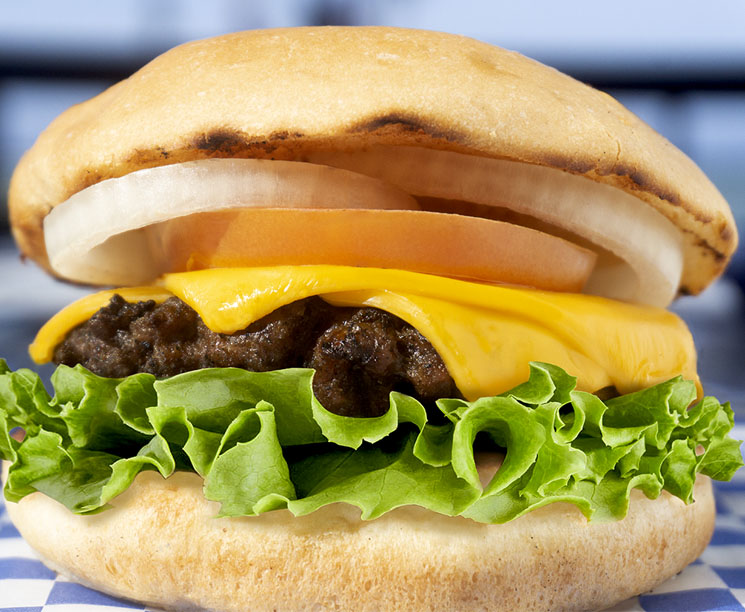 The Bistro offers an upscale yet relaxed atmosphere for an enjoyable meal as a couple or with the entire family. The Bistro serves contemporary American cuisine with beautiful views overlooking Tumon Bay.
A La Carte menu is offered for dinner.
Location: Lobby
Dinner: 6:00pm – 9:00pm (daily)
Sunday Brunch: 10:30am – 2:00pm
Dress Code: Casual (No swimwear)
Cuisine: Contemporary American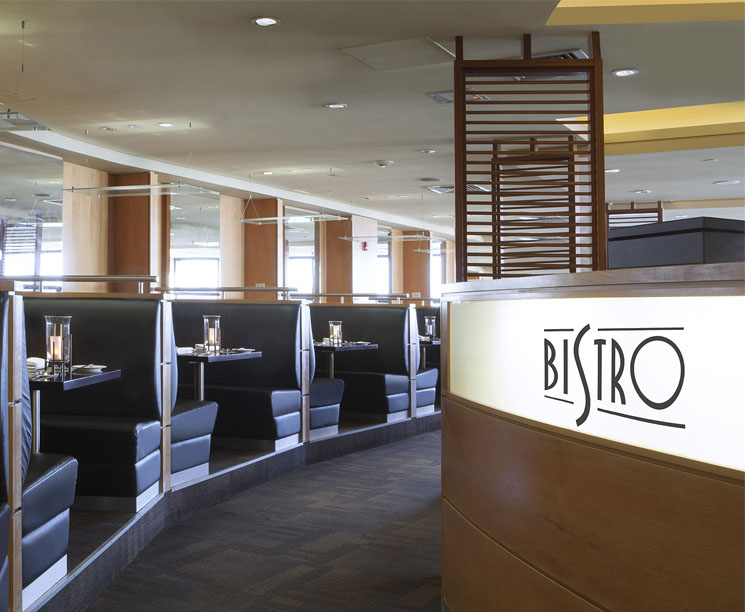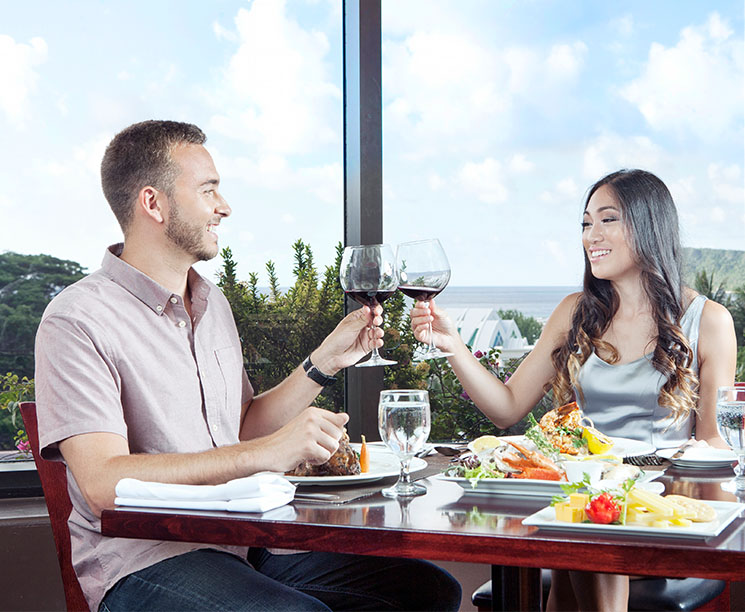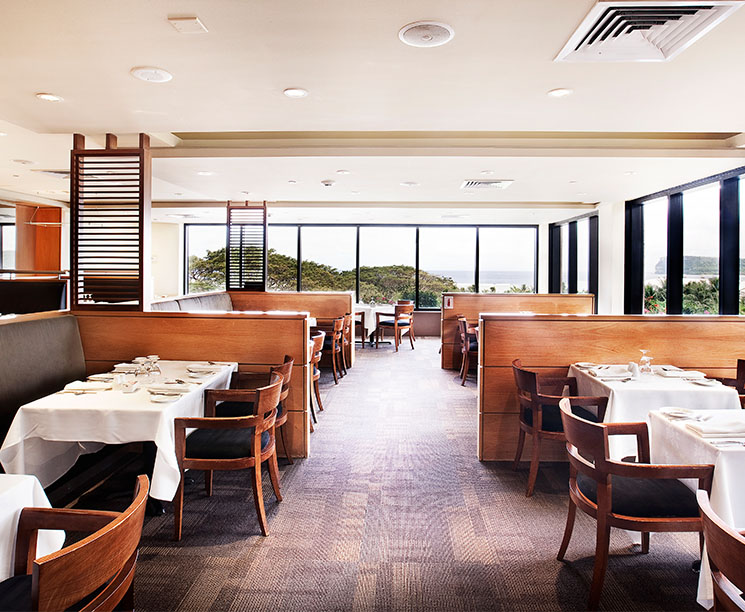 Enjoy casual dining with views overlooking beautiful Tumon Bay at Sunset Bar and BBQ. Our casual outdoor eatery serves American classics like steaks, succulent ribs, fresh vegetables, and local seafood. Cook your own selections to perfection at your table and enjoy a delicious BBQ dinner hot off the grill.
Reservations are required. Please call 646-9171 or stop by the Front Desk to make a reservation.
Location: PIC Beachfront
Dinner Seating: 6:00pm, 6:30pm, and 7:00pm (Daily)
Dress Code: Casual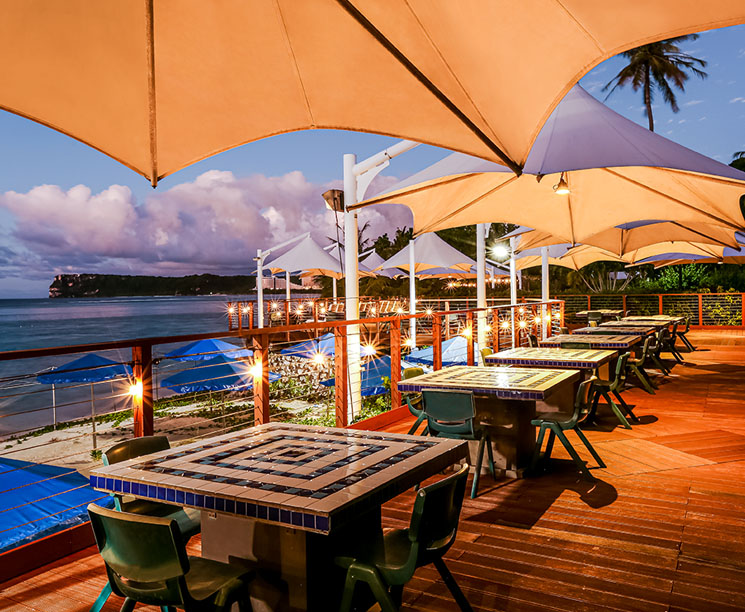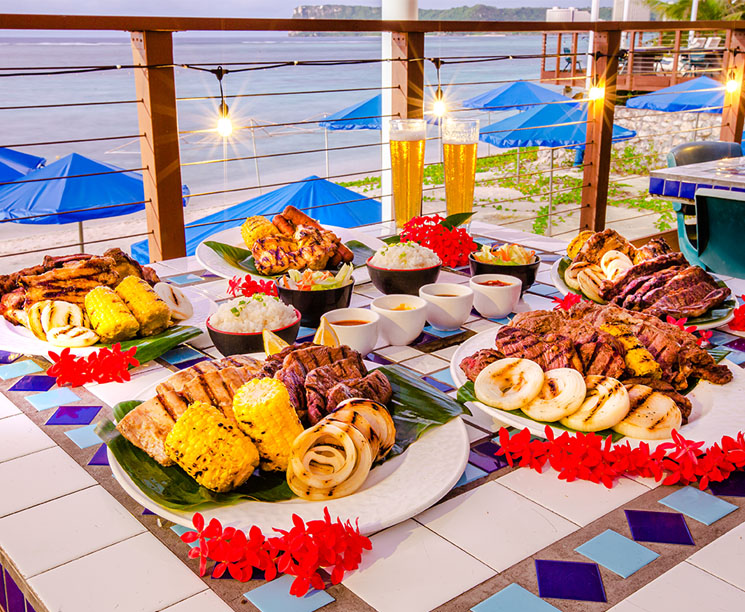 Head to the lobby for specialty coffee, tea, drinks, juices, and sodas. Grab sandwiches, salads, pastries, and fresh fruit to go.
Location: Lobby
Open: 7:00am – 5:00pm (Daily)
Dress Code: Casual
Cuisine: Quick snack to go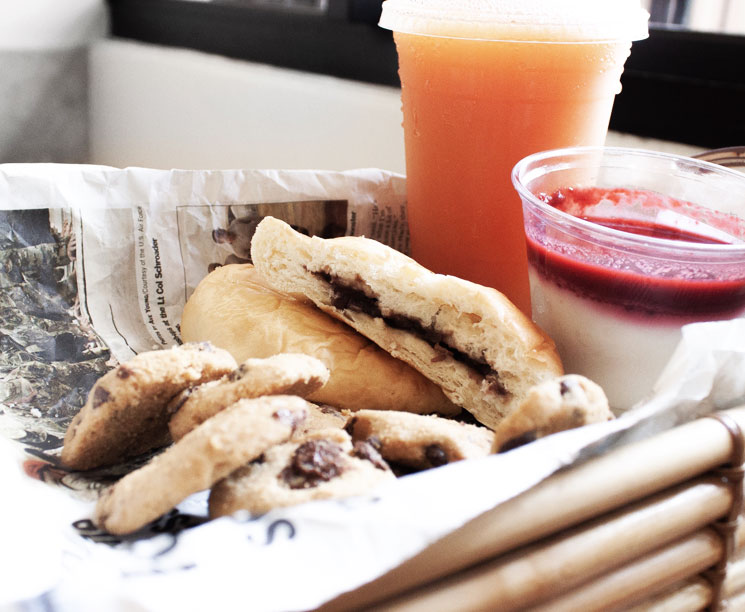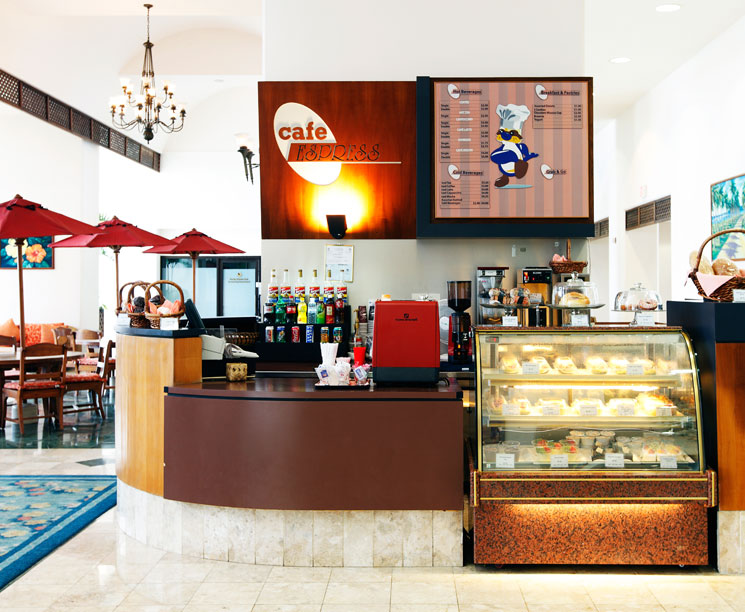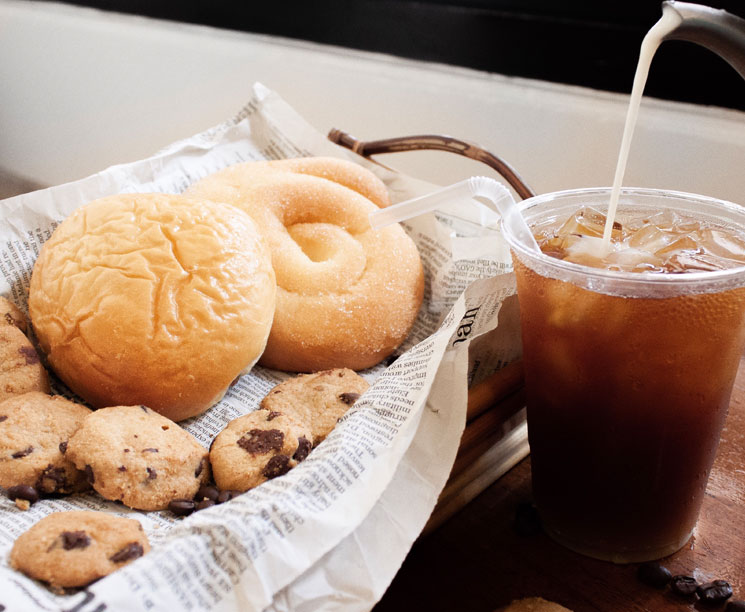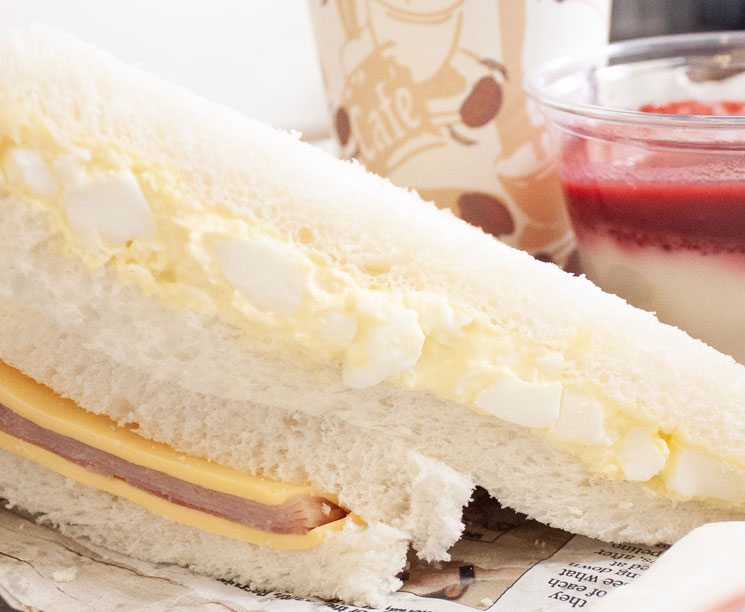 Royal Club Lounge access is available for guests who have booked room packages that include
this benefit.
Location: 2nd Floor of the Royal Tower
Open: 7:00am – 8:00pm (Daily)
Breakfast: 7:00am – 10:00am (Daily)
Happy Hour: 5:00pm – 7:00pm (Daily)